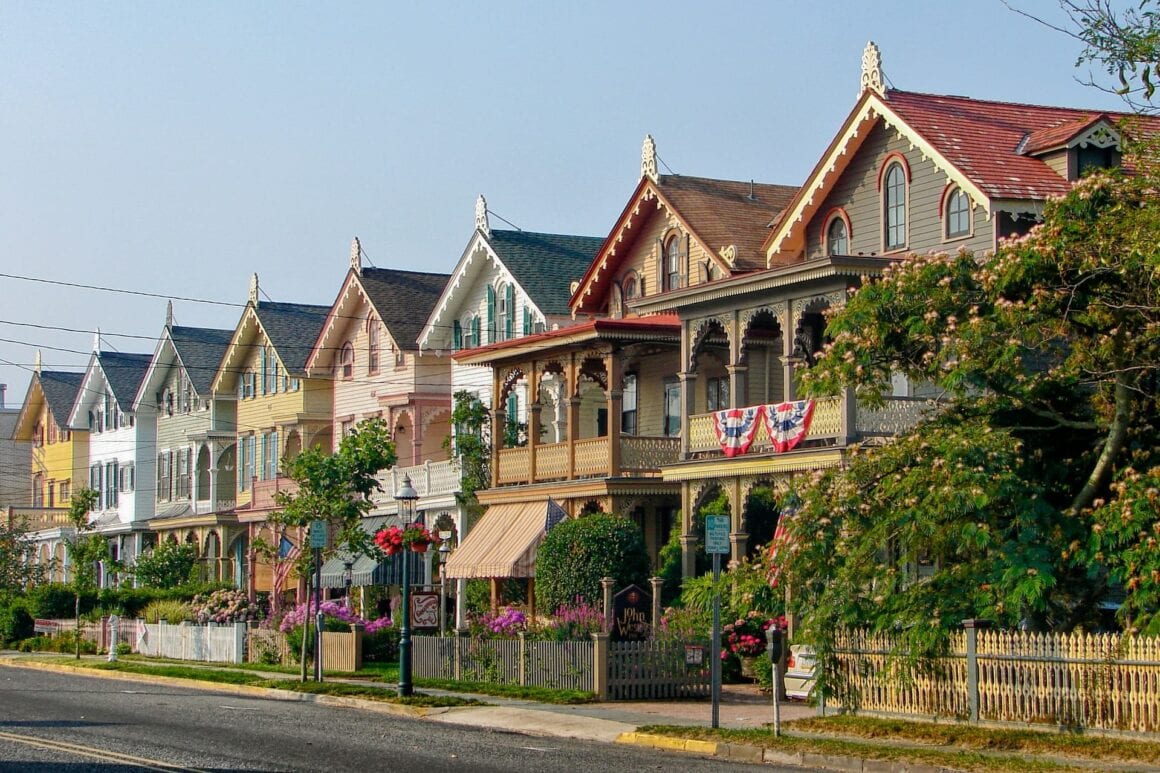 How to find an awesome beach rental
Our family spent many years vacationing in a Cape May rental before we bought our beach house. I didn't always do a great job in my selection— hoping to help you avoid my mistakes. With so many options, it helps to begin by asking yourself a few basic questions:
What dates are you interested in going?

Rentals are usually Saturday to Saturday/Sunday to Sunday during the peak season (Memorial Day to Labor Day). Most daily or weekend rentals are usually available in the shoulder season: April, May, September, October etc.

Are other friends and family joining you?

Many houses in Cape May are large enough to accommodate multiple families.

How many bedrooms do you need?

Rental listings include the number of people a property sleeps because of fire codes.

How many bathrooms do you need?

When everyone is returning tired, sandy and sticky from the beach this can be important! Most properties have outdoor showers too.

Location — how close do you want to be to the beach, marina, shopping?

It is important to really have a sense of if you want to walk, bike or drive. Parking anywhere is Cape May can be challenging in high season.

What about outdoor space?

Not all properties have outdoor space. Having a porch or deck to enjoy that morning cup of coffee or evening glass of wine is priority for our family.

Is onsite parking important for you?

A few streets in town do not have parking meters. Parking on a metered street can get pricey and annoying fast.

What other amenities are "must haves"?

Rental property descriptions will list the amenities such as: air conditioning, on-site washer and dryer, WIFI, grill, beach chairs, fireplace etc.

Do you want to bring your dog(s)?

Many rental properties are becoming pet friendly. There is typically an additional fee.

Last but super important — what is your budget?
Now that you have a sense of what you're looking for, let's start thinking about the search. There are three primary online sources for beach vacation rentals:
Local realtor sites
VRBO/Airbnb type sites
Websites for homeowner listings
If you are new to this process, it can be a daunting task to find the perfect vacation rental. There are so many options listed and sometimes you don't get a clear idea of location. Most homeowners use a variety of tactics to maximize their visibility, so don't be surprised if you see the same property multiple times. Here's a little more information to get you started on the right foot.
Real Estate Companies – rental listings
Cape May Real Estate websites are a great place to begin. You will literally see their signs on houses all over town. The primary agencies that have the most rentals available are:
It's easy to search for things like specific weeks, general location (Cape May, Cape May Beach, Cape May Point etc.), Min and Max for cost, number of beds, that sort of thing. There are also check boxes for things like: Pet Friendly, parking, handicap, WIFI. The exact list varies agency by agency. The advanced search option will give you a full list of search filters and boxes.
Once you have your list, you can choose individual properties for a deeper dive into the details including rental price and all additional fees. Virtually all homeowners require a security deposit to cover any potential damages. The deposit amount varies with the property and generally is aligned to the weekly rate. Detailed pictures of every aspect of the house will be included. Review them carefully to make sure the house fits your needs. You will also be provided the number of bedrooms, bathrooms and a comprehensive list of the amenities featured right down to if there is a hairdryer provided. Typically, a full rate list by week and calendar of availability is also included. A map of the property location is rarely included. Be sure to look up the exact location to confirm where you will be renting. You don't want any surprises upon arrival.

VRBO, Airbnb etc. rental listings
The next option for finding rental properties are sites like VRBO, Airbnb or even Travelocity. These sites tend to be a bit sexier with many more filters and a handy map to see exactly where each property is located. Individual listing details have similarities and differences from the realtor sites. They contain the same type of information with pictures and what is included, as well as rates and full calendar for the season. A nice perk with this option are ratings and reviews. Most properties have reviews from prior renters that can provide valuable unvarnished insights. For those that are new to Cape May, the listing often includes local attractions and restaurants etc. The extra feature and functionality come at a cost, as each listing has a service fee included as part of the price details.
General vacation rental postings
The third source is websites for individual homeowners to post, such as Cape May Rentals.  The initial property search options are a slightly more limited.  You may not be able to search by date or rate amount.  The level of detail on the property listing is not as comprehensive either.  Pictures are included as are detailed descriptions, but you may not get a full calendar of availability or specific rate for the stay.  You will not be able to secure the rental online.  You will be able to contact the homeowner or property manager directly.  Many renters may find it very comforting to have direct access to the person who intimately knows the property.
A more personal search
Of course, there are other options for finding a rental that don't require searching yourself.  Call the realtor agency directly and have them provide you with a short list of properties based on your needs. Word of mouth referrals can be a great source of information to get started.  If you know someone who has had a great experience, ask them where they stayed.  Another option is to post on social media and ask for suggestions.  I bet you would be surprised at the responses you receive — likely with their own vacation pictures.  If you are on Facebook, there is a group called Cape May Island Rentals Only where you can also find rental posts. Some travel agents are able to assist with finding vacation rental properties.  For example, my friend Jodi at JZW Travel will ask you to fill out a short  questionnaire and recommend great options at no additional cost to you.
Additional thoughts…
As you are going through this process, here are a few things to consider:
Make sure you understand all fees and charges.
Be cautious of postings that include more pictures of the surrounding area than the actual property.
Pictures should always include the bathrooms. We rented a house once that had a shower only the kids could stand in. Remember this is Cape May and many homes can be well over 100 years old and renovations can be creative!
You will be asked to sign and return a contract with a deposit to finalize the rental. Read it very carefully and do not be afraid to ask questions.
If you do find an awesome rental, try to secure for the following year while you are still there. There will likely be a small deposit, but it is the best way to lock up the rental home you love.
I truly hope this has served you with a solid foundation for your rental search. Putting in a little time up front will pay huge dividends in finding your perfect vacation rental.